July 28th saw another large raid on Ploesti. More than 320 B-24 and B-17 bombers attacked the target area. Once again, enemy defenses took a heavy toll on the attacking forces. A total of 9 planes crashed in Yugoslavia. The 451 Bomb Group had three planes crash in Yugoslavia.  Liberator No. 41-28933 was hit over the target and lost two engines and its hydraulics. The damaged aircraft managed to reach deep into Yugoslavia where the crew had to bail out 5 miles north of Raška,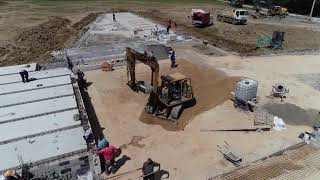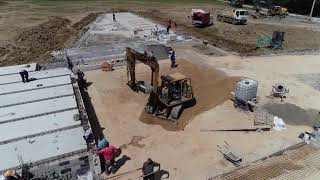 Drone view of Pranjani memorial building
In the latest video of building the Pranjani memorial taken from the drone, we can see the progress, as it nears the completion. With a look from the above, it is clearly visible that monument is in shape of C-47 transport plane - the same plane that landed on the same field and evacuated downed airmen.